NEW AIDA WEBSITE - from 2 JULY 2019
For details of all current and future events and activities of AIDA and of all its constituent parts go to aidainsurance.org, the new AIDA website launched on 2 July 2019 to replace this website
This website may no longer be updated, but can be accessed to provide information and materials from past events and activities until these are fully migrated to the new website.
AIDA EUROPE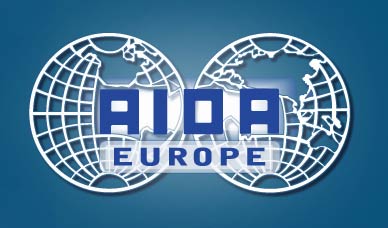 AIDA Europe was established in 2007 as a non-profit organization with the aim of promoting, either directly or through its members, the development of insurance and related law. It attempts to achieve this, mainly through
furtherance of the study and knowledge of international and national insurance law and of related matters as well as
proposition of measures aiming at the harmonisation of insurance law or the means for resolution of insurance disputes.
facilitation of exchange of academic knowhow between its Members or any other European organization dealing with insurance related matters, similar to those of AIDA Europe
support of academic work in the field of insurance, e.g. through cooperation with universities or the sponsoring of academic research and papers.
AIDA Europe organizes conferences which offer a platform for an open and solution minded dialogue on key developments in the area of insurance, reinsurance and related law also supporting its members in their respective endeavors. Conferences are open to all stakeholders and are indeed attracting representatives from all areas such as the insurance sector, academia, private practice, regulatory authorities or the law making. AIDA Europe also maintains a keen focus on supporting the development of young academic talents by sponsoring academic work and by inviting young academics to its conferences.
AIDA Europe Conferences represent a unique platform as they are also combined with the working meetings of the AIDA Working Parties. Click HERE for details of Working Parties.
The inaugural conference of AIDA Europe was held in Hamburg in May 2008. Documentation of past conferences can be found under "Past Events". The most recent conference has taken place in Warsaw on 12 & 13 April 2018. To access all documentation of this conference please refer to the Document Repository.
AIDA Europe is registered as a Tax-Exempt Organization (for charitable purposes) under Reg-Nr. J000201636, and is resident in Zurich/Switzerland. See the AIDA Europe Tax Residence Certificate and Certificate of Tax Exemption HERE
AIDA Europe is grateful for the annual sponsorship of the French Federation of Insurance Societies (FFSA) and the Deutscher Verein fur Versicherungswissenschaft (DVfVW) as well as any other sponsors supporting individual events.